Rio Haryanto's name may be familiar to the ears of the Indonesian people. This man from Solo, Central Java, became one of Indonesia's outstanding young racer and even Rio Haryanto became the first Indonesian driver to race at the GP2 series level and even enter racing in Formula 1 with the Manor Racing team in 2016.
In addition to being a racer with various international titles Rio Haryanto is certainly known as a racer who pocketed a large income from the racing world.
But you know that the income earned by Rio Haryanto is not just from the world of racing. Reporting from several sources, income and wealth from Rio Haryanto from several sources, the following is a fact of the income and wealth of Indonesia's young racer Rio Haryanto.
Rio is a child of a businessman named Sinyo Haryanto. Sinyo Haryanto used to be a racer who is now pursuing the paper and stationery business under the name PT Murni Solo.
PT Murni Solo itself is one of the stationery manufacturers in Indonesia located in Solo. One of the most famous and often seen products on Rio Haryanto racing suits is Kiky's notebook. The company from his father is also the sponsor of Rio Haryanto's racing so far.
Rio Haryanto's income as a racer is indeed large, reported from ESPN sources, Rio Haryanto's income as a driver for a year reached IDR 2.4 billion. Wow the numbers are quite large but they are comparable to the achievements.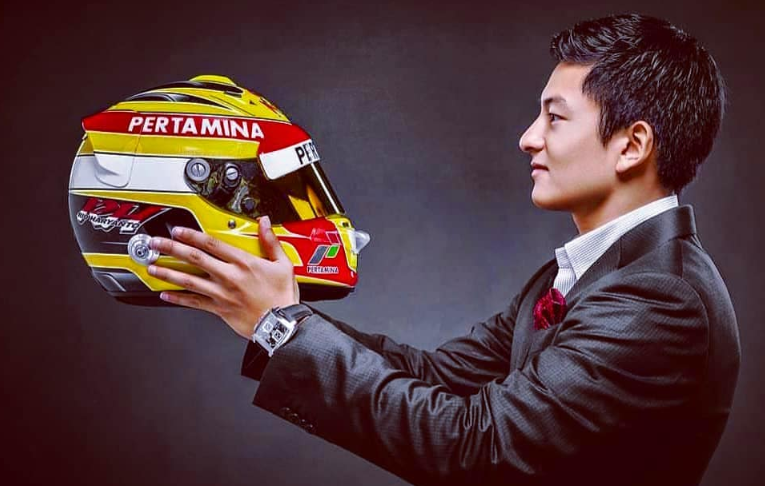 In addition to the pure income from the salary race, Rio Haryanto also received income from sponsors and endorsers of several national and international racing apparel.
Currently Rio Haryanto's racing career is not as bright as a few years before. One of the things that is being done by Rio Haryanto is currently preparing to enter the business world. As a child of a successful entrepreneur and having a Singapura Global FTMS Global business education background, Rio Haryanto wants to study business so that later he can become a reliable businessman like Sinyo Hartanto's father.